A relaxed get-together with friends, family and/or colleagues
The Salon
Are you looking to enjoy a drink and a bite to eat in a relaxed setting, in a space that's not too big? The salon is Stadskasteel Oudaen's newest addition. Here, groups from 10 up to a maximum of 20 people can enjoy a private lunch, drinks or dinner. It's the ideal space to have a meal or drinks with a larger party in peaceful, private surroundings.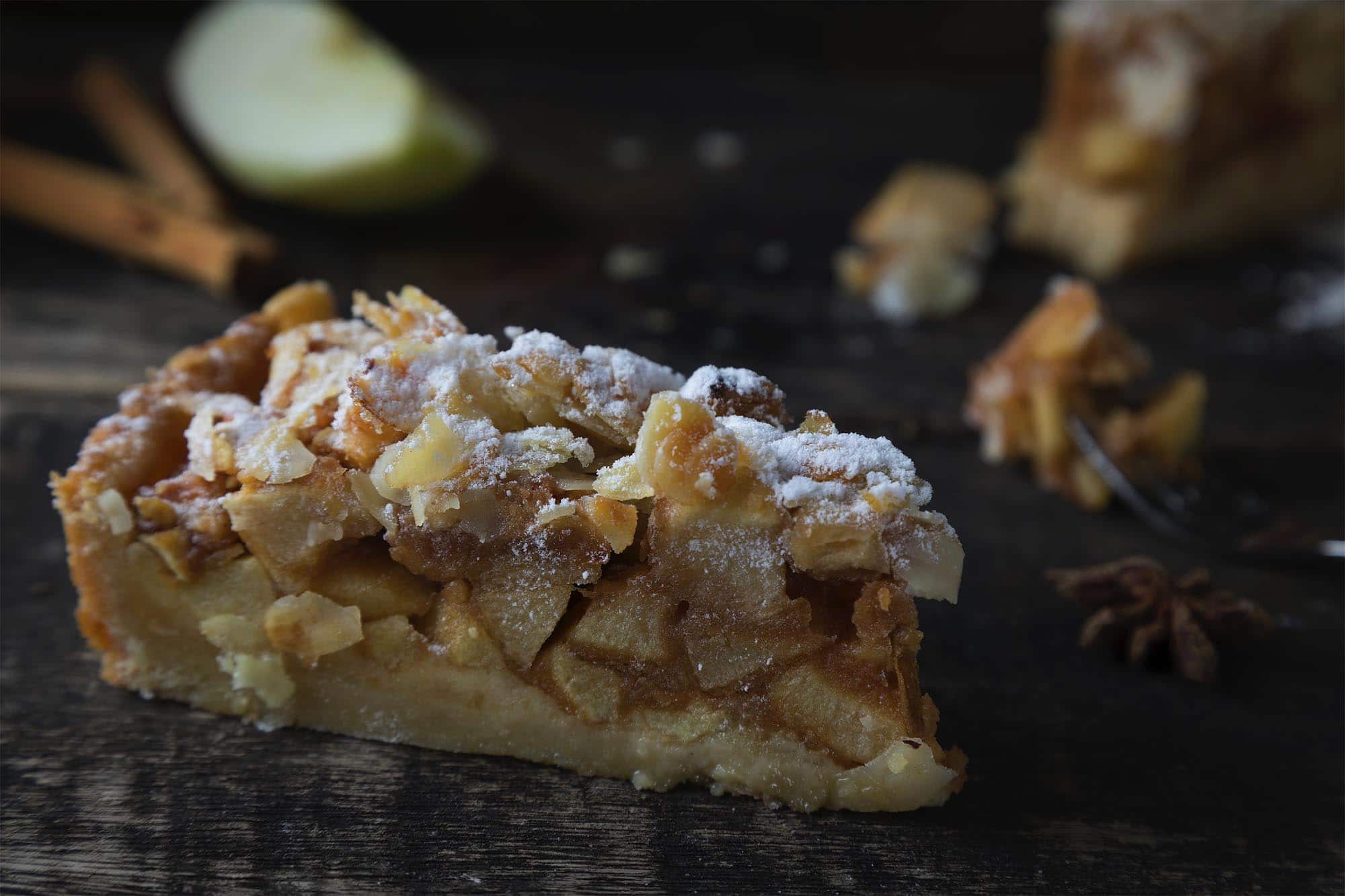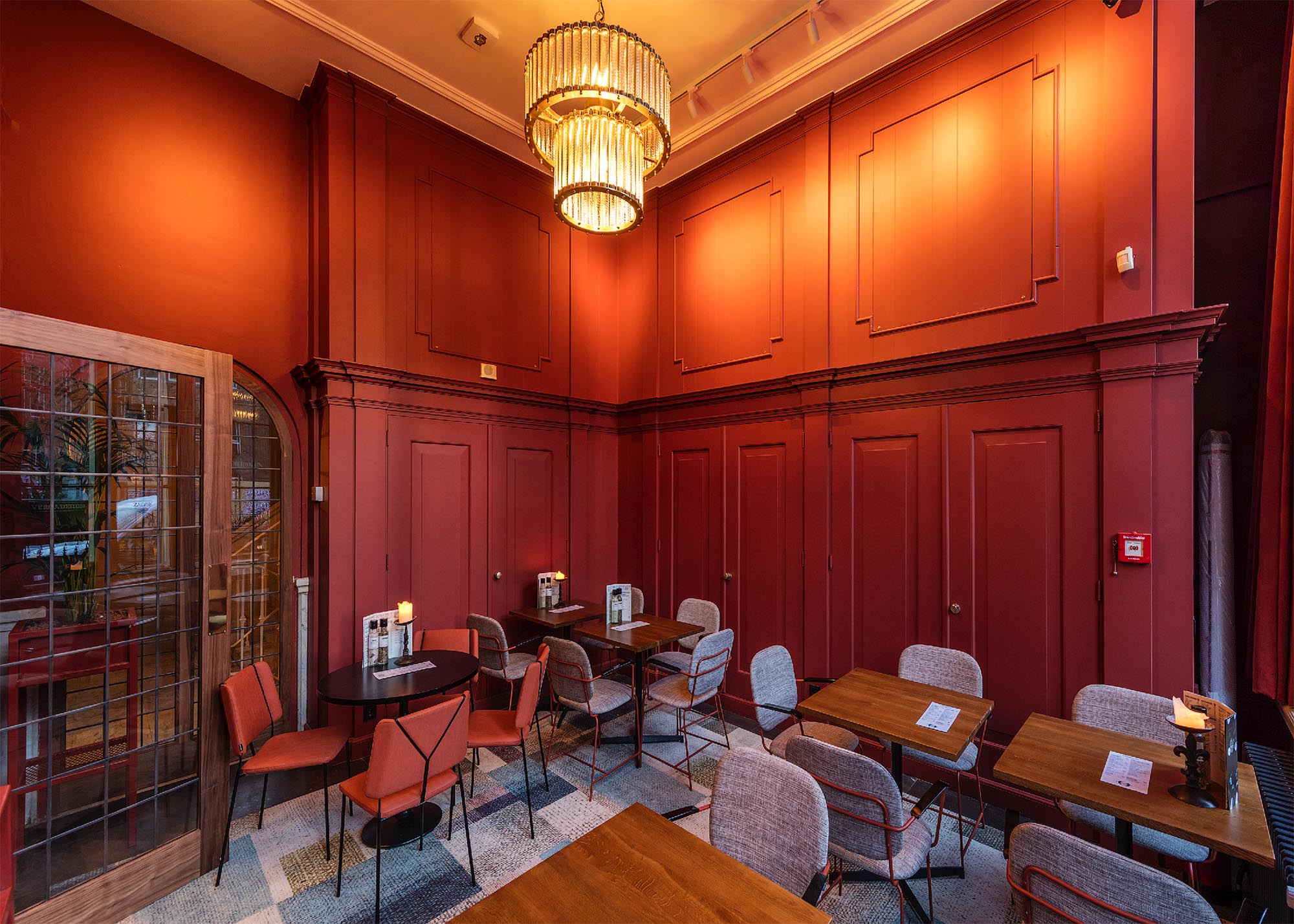 An elegant, peaceful space
The Salon
When you walk into Stadskasteel Oudaen, you will find the salon immediately to your right, across from the entrance to the Grand Cafe. With its peaceful atmosphere, the salon is the ideal space for a relaxed get-together with your friends, family and/or business contacts. The salon, with its unique views of the Oudegracht canal, can be reserved in its entirety for private functions.
Lunch, drinks or dinner
The Salon
The salon can accommodate up to 20 people and is the perfect location for a private high tea, coffee and cake (for example to welcome your guests), a group breakfast or lunch, sit-down drinks or private dining. Everything is open for discussion – we'll consult with you to find the best solution. Who knows, you might find one of the other spaces more appealing, because we also offer the option of having lunch, drinks or dinner in the Grand Cafe, the restaurant or one of the four event halls.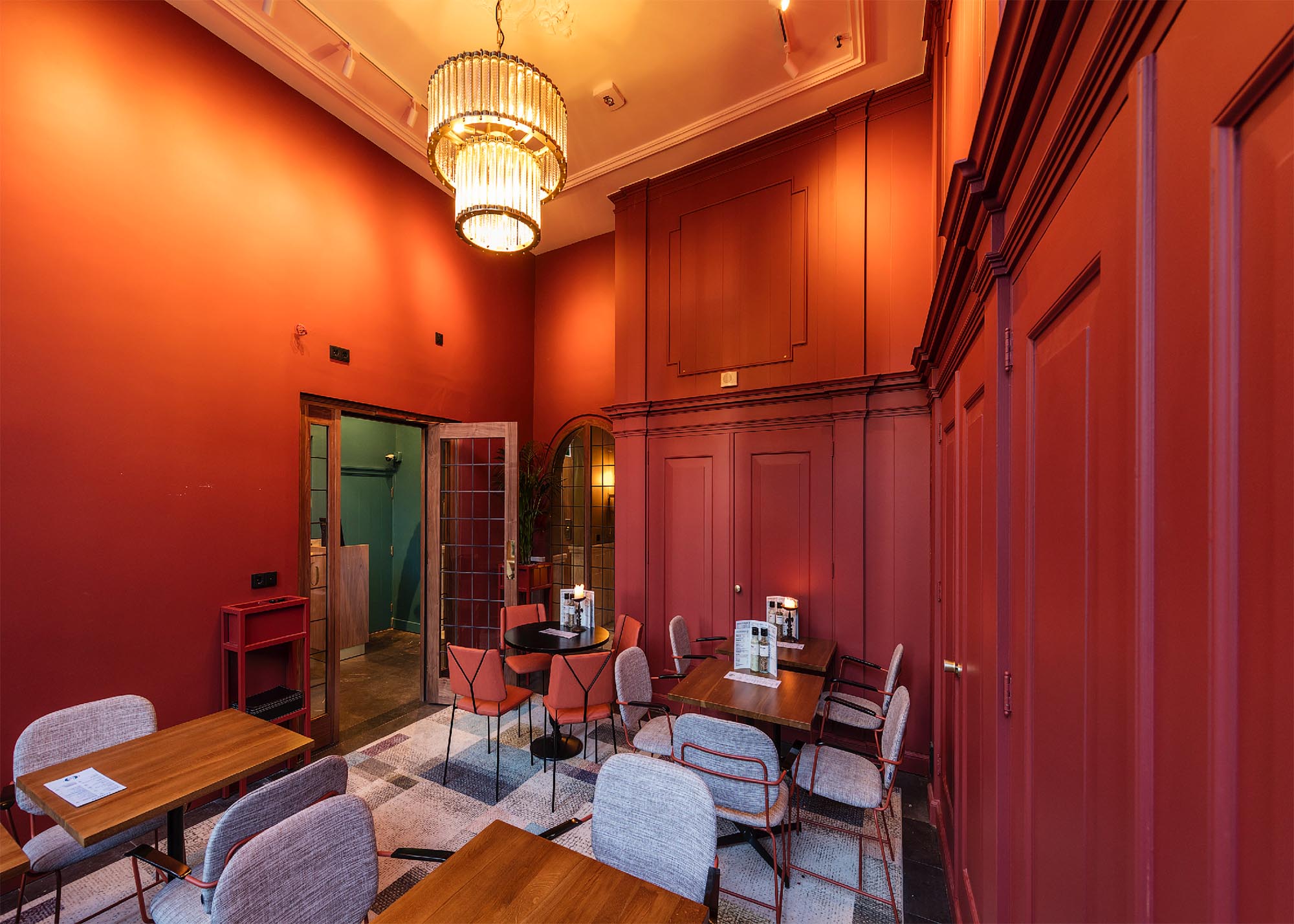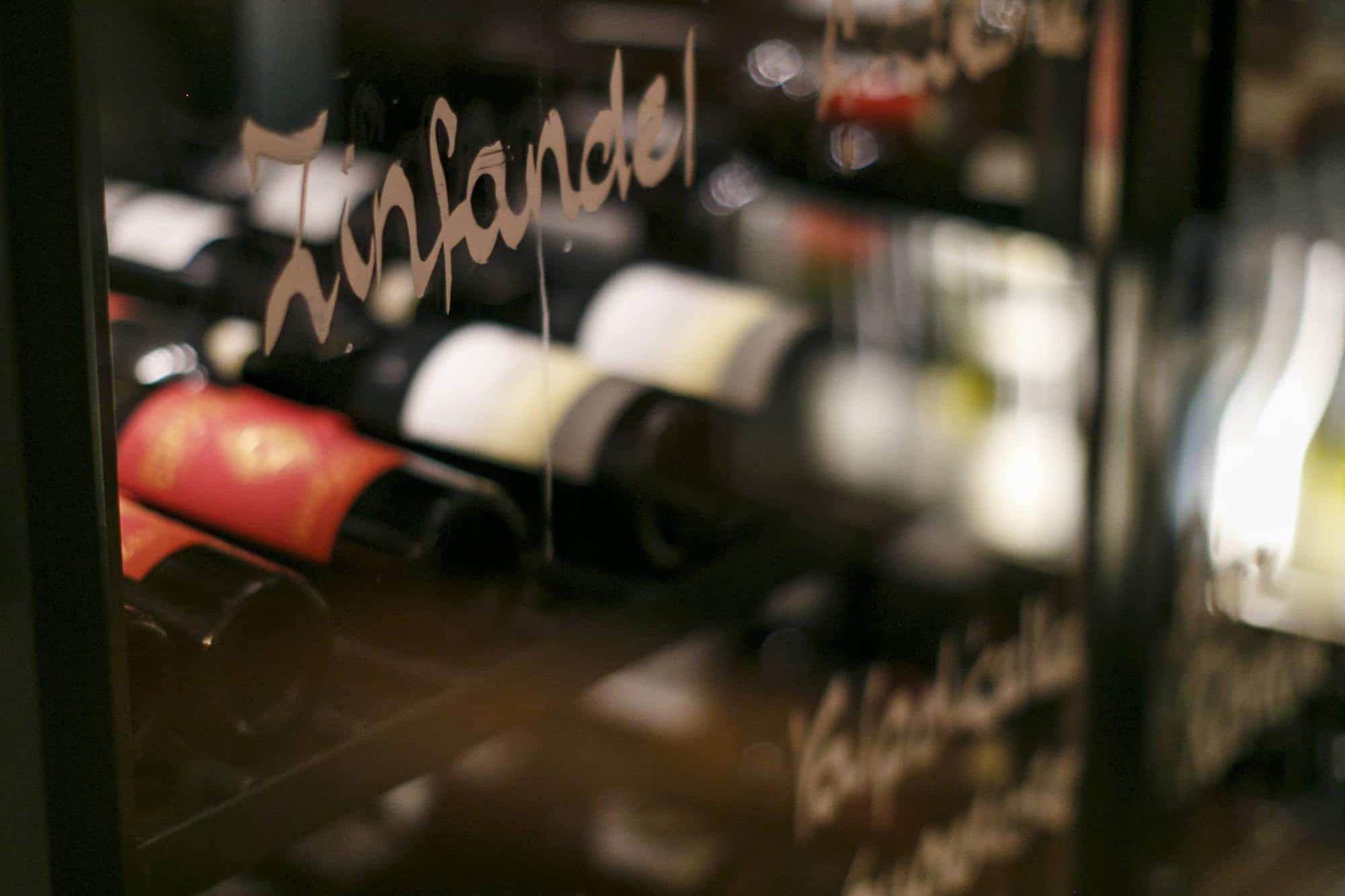 Even more options
The Salon
The salon is an excellent location for sit-down drinks, but there are plenty more options at Stadskasteel Oudaen for corporate events. How about a guided tour of our brewery, for example? Around 75,000 litres of beer are brewed in our wharf cellar each year using according to traditional methods. Of course, you can always order our home-brewed craft beers in the salon – but you can also round off a lunch or dinner in the salon with a drink in the brewery, where you can enjoy a pint among the brew kettles and even tap your own beer from the uKeg.
More information or bookings
Salon
Would you like more information about the options in the salon or would you like to book this space straight away? Feel free to contact us. We'll pay close attention to your requirements and make sure you and your group get everything you need.