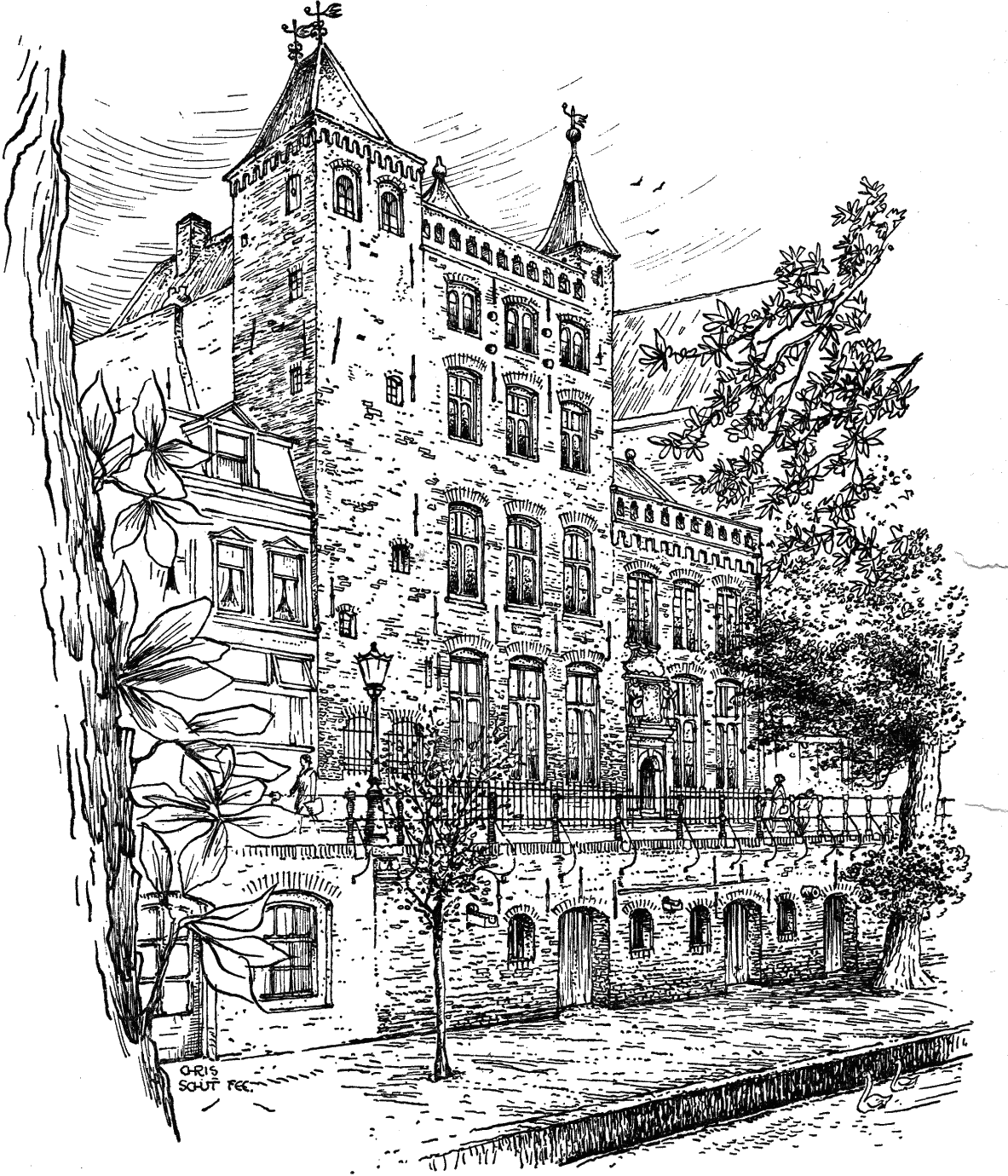 Stadskasteel Oudaen
Oudaen
Within walking distance of Utrecht Central Station, along the city's most beautiful canal – the Oudegracht – you will find Stadskasteel Oudaen, a castle with a story. This historic property houses a Grand Cafe, a restaurant, a salon, a beer brewery and a number of halls that can be used for meetings or other events. Have a bite to eat and enjoy a drink in a setting with a great atmosphere – you will be warmly welcomed at Stadskasteel Oudaen, a historic tower house with a contemporary twist.
City beer,
city food
Brewery
Here at Stadskasteel Oudaen we make city beer, we make city food and we help make the city what it is. Stadskasteel Oudaen, where old meets new – where every corner, every bite and every sip has a story to tell. Whether it's a story about our freshly brewed beers, made on-site in our brew kettles, or about the tower house's stunning history, you are in for a unique and unforgettable experience. Stadskasteel Oudaen – city beer, city food.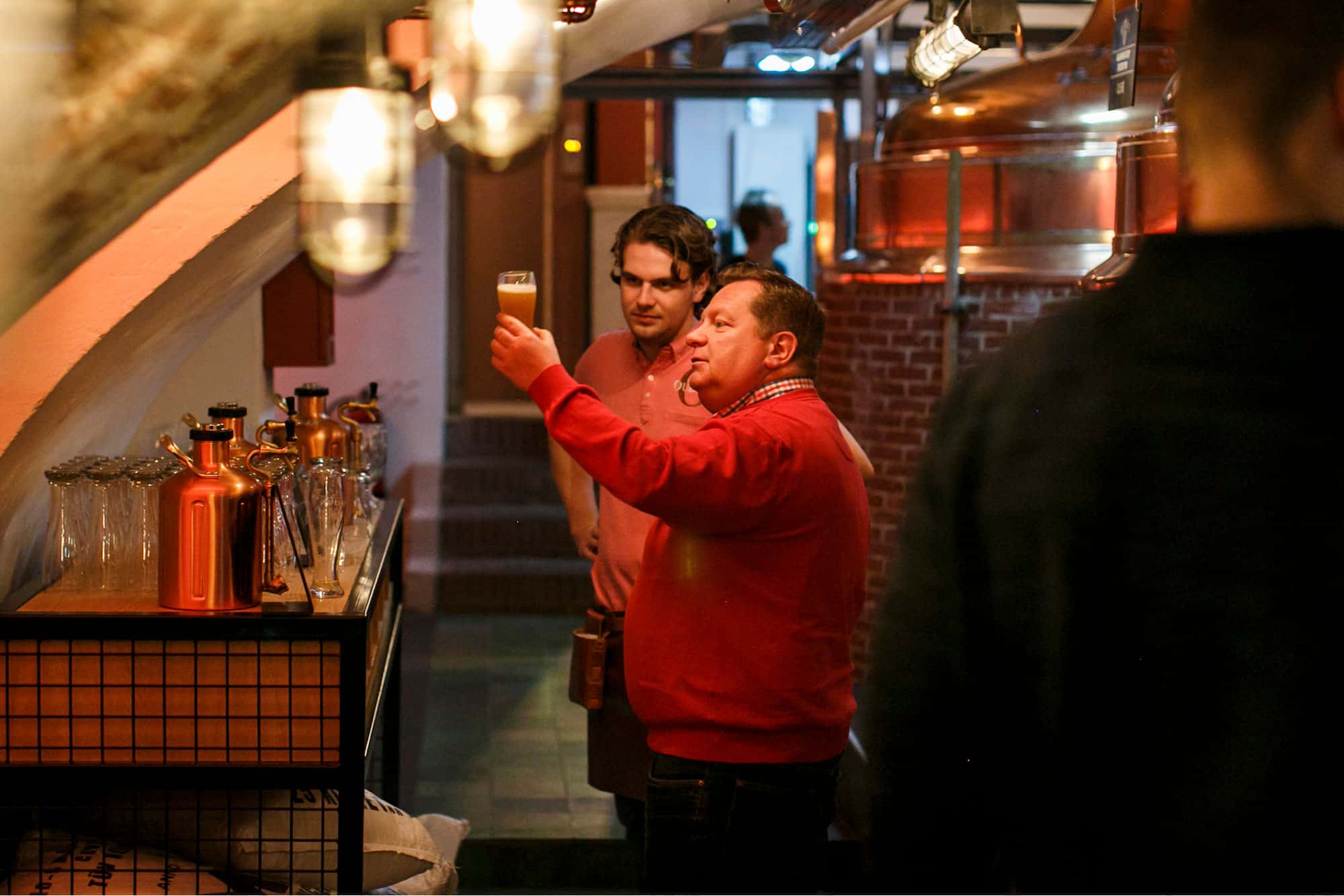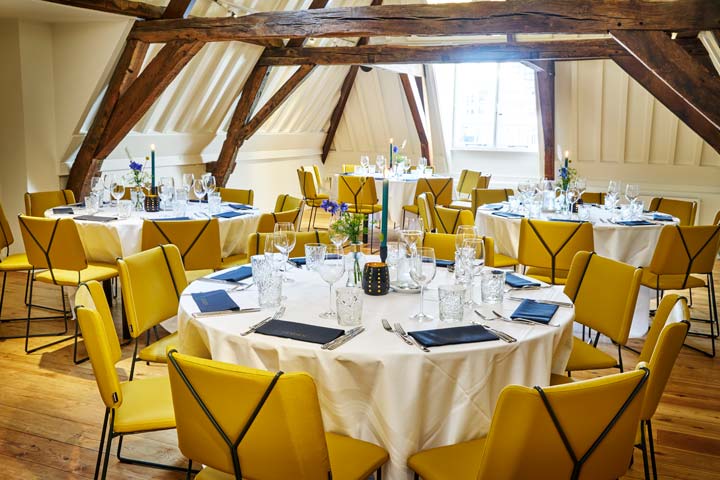 Four unique halls for meetings and other events
Hall rental
Are you looking for a unique location for your business meeting right in the heart of Utrecht? Stadskasteel Oudaen offers plenty of options. Each of the four event halls has a different character and capacity. Of course, these rooms can also be used to host a stylish drinks reception – or a wedding. Everything's possible – just contact us to talk over the details.
Want to know more or make a booking straight away?
Reservation
Enjoy a delicious meal in our restaurant, the Grand Cafe or the salon, and maybe a delicious home-brewed beer in our brewery. It's all possible at Stadskasteel Oudaen, right in the middle of Utrecht's city centre. Book now or contact us to talk about the options available.