A brewery right in the middle of Utrecht: around 75,000 litres of beer are brewed in the wharf cellar of Stadskasteel Oudaen every year, according to traditional methods. Each beer has its own distinct character. You can sample beers amid copper kettles, tap your own beer from the uKeg and enjoy a range of appetizers in this fully-renovated, modern brewery in the heart of Utrecht. When the weather's nice, you can even sit out on the brewery's unique wharf terrace – a perfect place to enjoy a drink and a snack in the shade.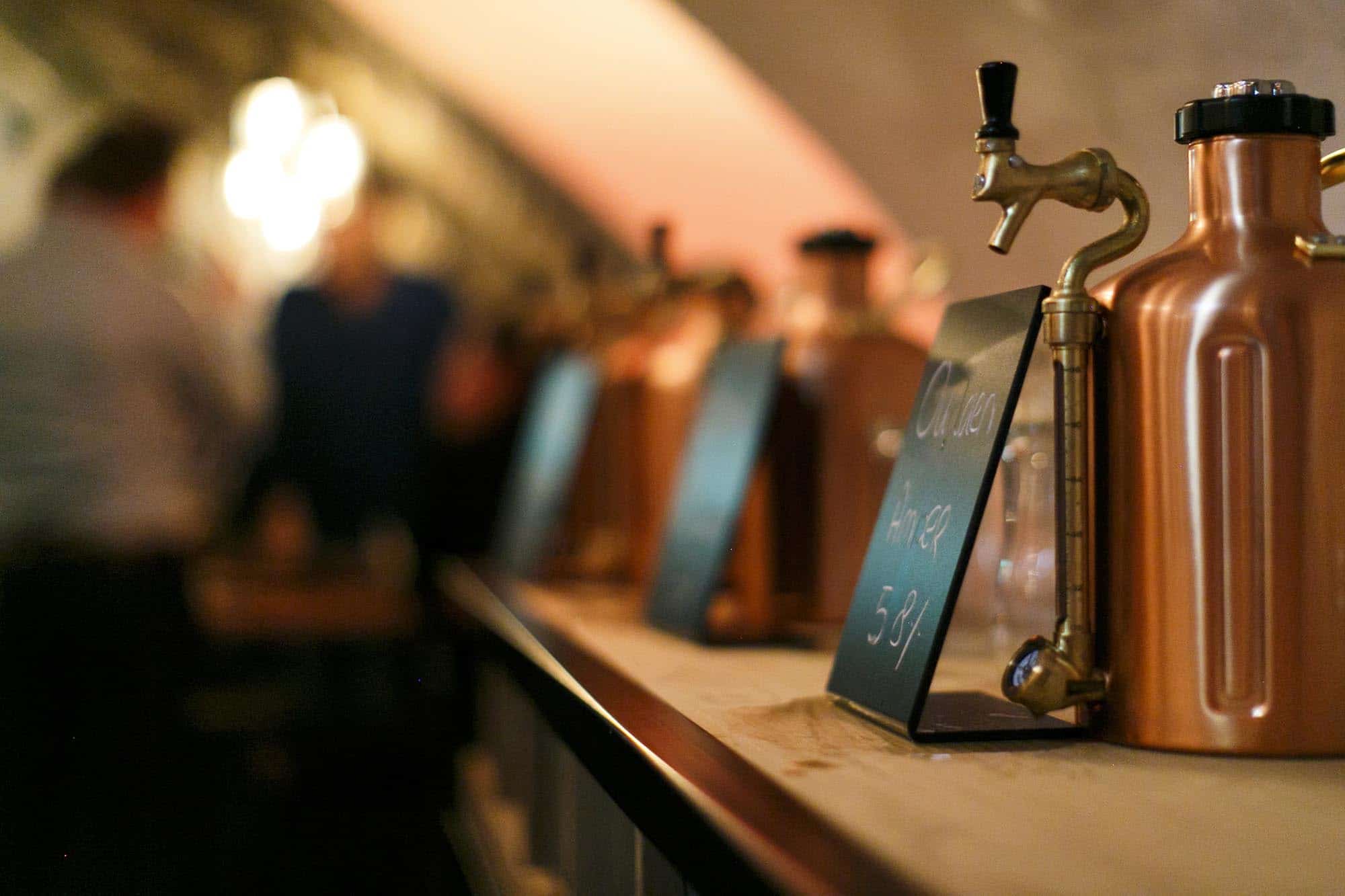 Beers in the brewery
City brewery
In Oudaen's modern in-house brewery, you will find two stunning 1,000-litre copper kettles, which are directly connected to the tap. Whether you're interested in white beer, pilsner, dubbel, triple or bock, you'll be able to taste our brewers' passion in every glass. Of course, you can also turn it into a tasting session by sampling all the different kinds of beer. Our enthusiastic, committed beer sommeliers will be delighted to tell you all about the beers that Oudaen brews and bottles in the wharf cellar.
The beers available at Oudaen brewery
White beer
Our white beer is an unfiltered wheat beer with 5% alcohol. The flavour is described as soft, slightly sweet and creamy, which makes it go down easily. This beer's special flavour is partly due to the addition of orange zest and coriander.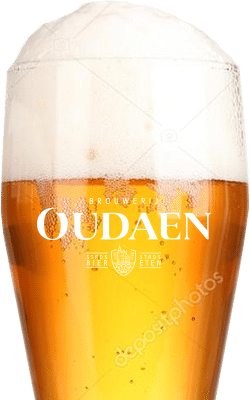 Dubbel
'Dubbel' (double) originally denoted a slightly stronger, heavier beer, brewed with a larger amount (double the amount) of ingredients. The name relates to an old tradition that dates back to a time when most pub owners were illiterate. The brewers would put a single cross on a keg of normal beer, two crosses (double) on a keg of heavier beer and three crosses on a keg of the heaviest beer (triple). Quadruple is an even heavier beer, denoted by four crosses. Nowadays, 'dubbel' refers to top-fermented brown ale with a mildly sweet flavour and a 6-7% alcohol content. The flavour is always made up of a combination of sweet and bitter notes.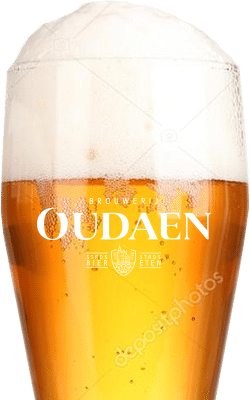 Pilsener
Our pilsner is a low-fermentation beer with a fruity, hoppy flavour, making it a little dry on the tongue. Because it's an Urtyp pilsner – i.e. a pilsner brewed according to the original process – it's more strongly hopped, and thus richer in flavour than a regular pilsner. The taste of our pilsner is close to that of the original pilsner, which was brewed in the Czech Republic. Pilsner contains 5% alcohol.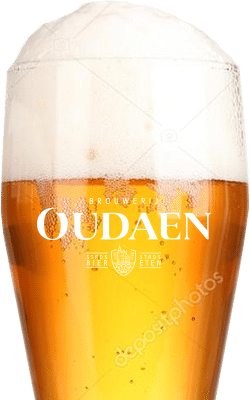 Bock
We have various types of bock beer, depending on the season:
Spring bock: a fresh, firmly hopped bock beer, golden-yellow in colour, with approx. 6.5% alcohol.
Autumn bock: although brewed with honey and caramel malt, this beer is not as sweet as you might expect. It contains 6.5% alcohol.
Dark bock: the darkest of the bock beers, this beer has a rich, spicy flavour and is only available during the winter months. This beer also has a 6.5% alcohol content.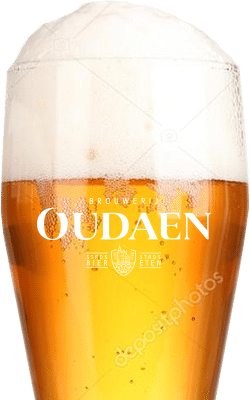 uKeg: tap your own beer
City brewery
Want to sit down with friends, family or business contacts and tap your own beer? Come to Stadskasteel Oudaen – in any of our venues. We're the only place in Europe where you'll find the uKeg, a portable keg imported from Canada. The uKeg's capacity is 1 gallon, which comes to around 3.8 litres of beer. Of course, this makes the uKeg perfect for sharing with a group! The keg will be filled with one of our beers – the Oudaen beer will be brought straight from the brewery to your table. It doesn't get any more fresh than that!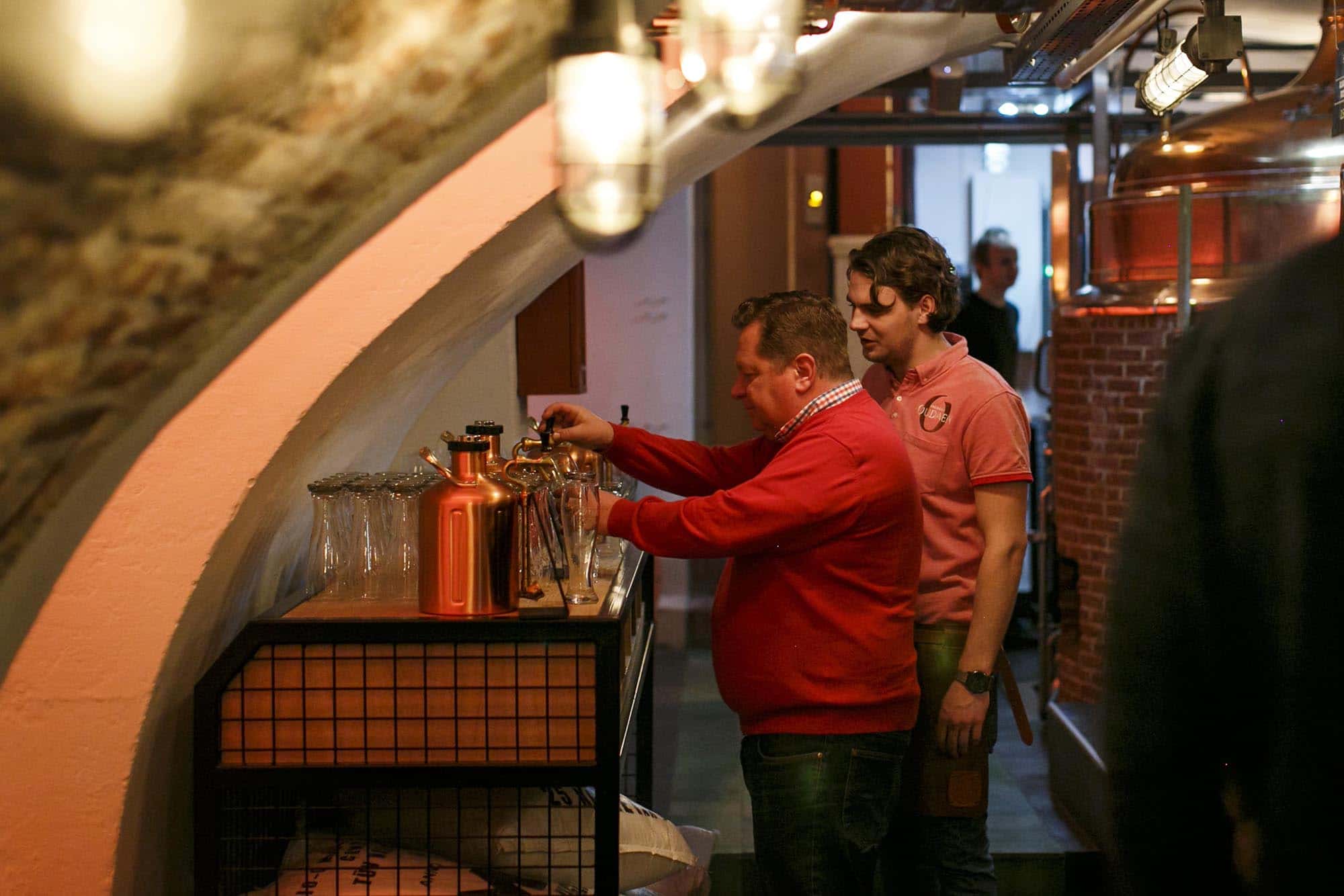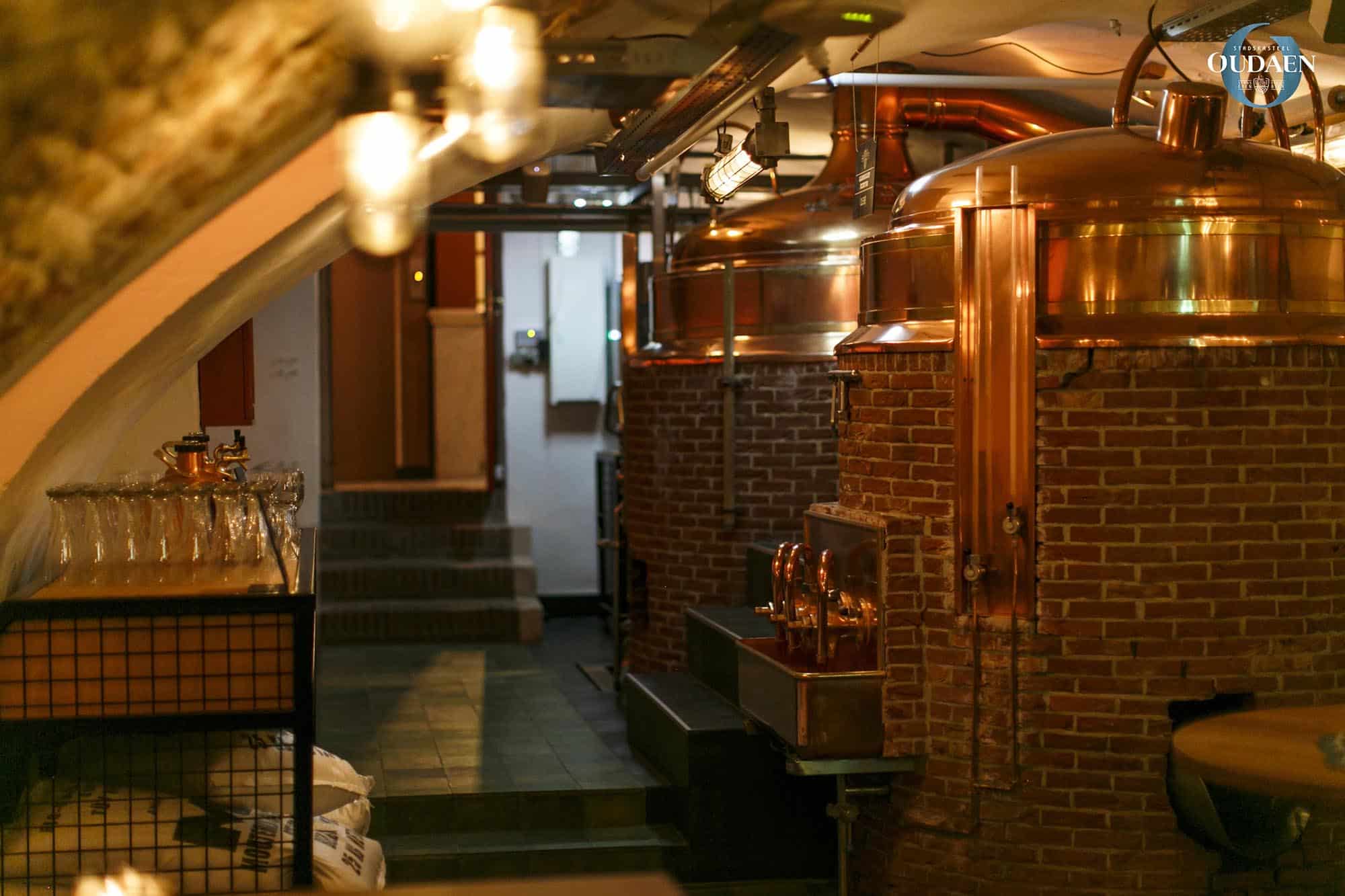 Tours of the brewery
Utrecht brewery
Have you always wanted to know how beer is brewed and bottled? Would you like to learn all about the history of the Oudaen brewery in Utrecht, which dates all the way back to the Middle Ages? Come on a tour with one of our passionate brewers or beer sommeliers as your guide. Our guided tours make for a fun company outing or day out with friends or family! Finish off with a beer-tasting session – we offer a range of different tasting combinations and packages.