A company outing in a 13th-century castle
Company outing
Stadskasteel Oudaen, a 13th-century castle right in the middle of Utrecht, is an excellent location for your company outing. Not only is it in a convenient location, within walking distance of Utrecht Central Station, but it also offers a range of different possibilities. How about a guided tour of our in-house brewery, for example, followed by top-quality dining in our restaurant spaces?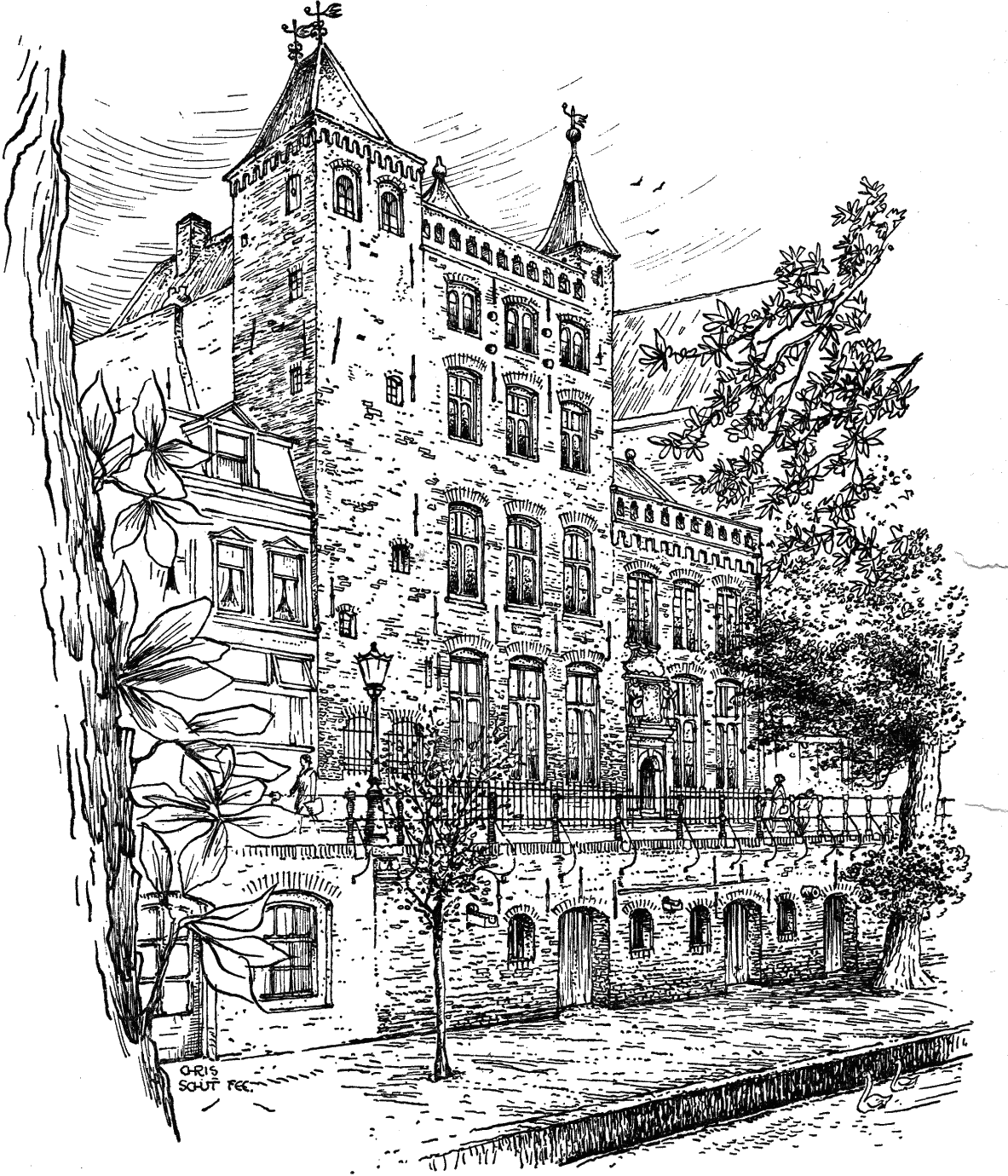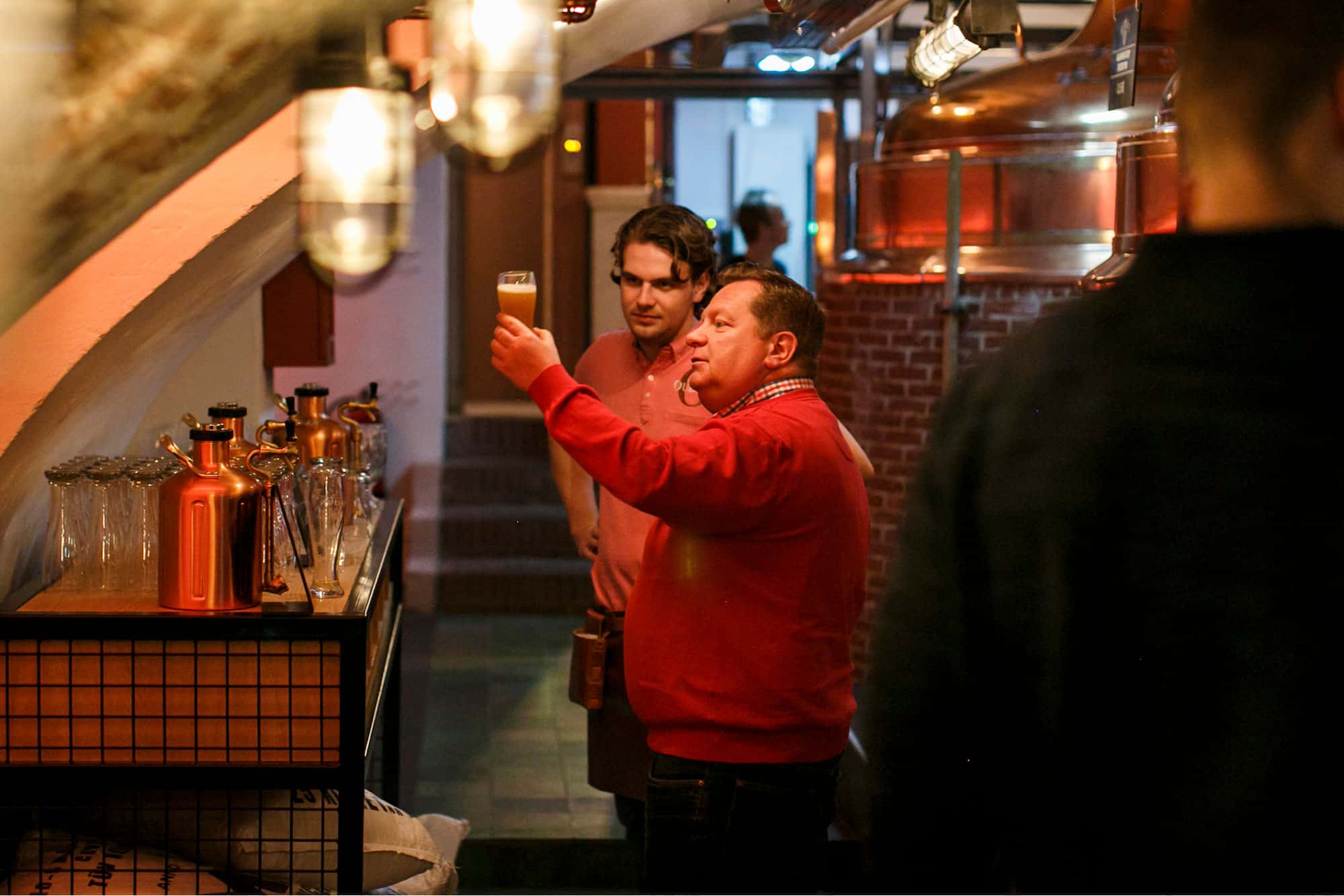 The brewery
Company outing
A guided tour of our brewery is a fun idea for a company outing. Around 75,000 litres of beer are brewed annually in the castle's wharf cellar, according to traditional methods. Of course, there are also plenty of opportunities to sample the beer during your company outing, either in the brewery or out on the terrace. Want to sit down with colleagues and tap your own beer? That's possible too! We're the only place in Europe where you'll find the uKeg, a portable keg imported from Canada with a volume of 3.8 litres. This makes the uKeg perfect for sharing with a group!
The restaurant
Company outing
During the company outing, you'll be able to enjoy a delicious French/international-inspired lunch or dinner with the entire group in our stylish restaurant on the first floor. You can also reserve the entire restaurant.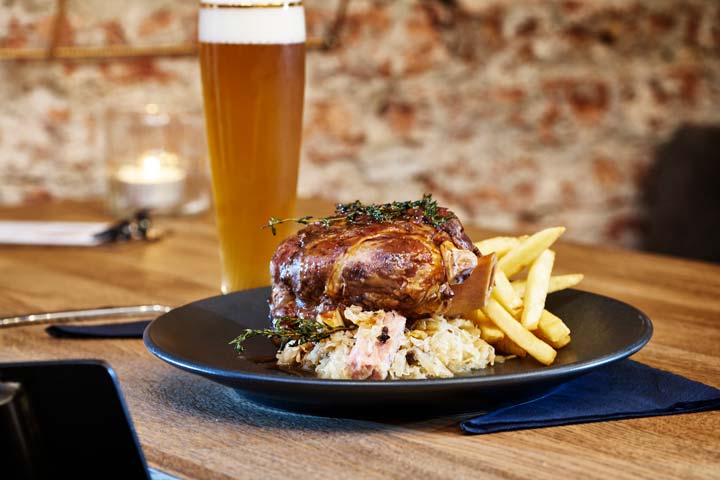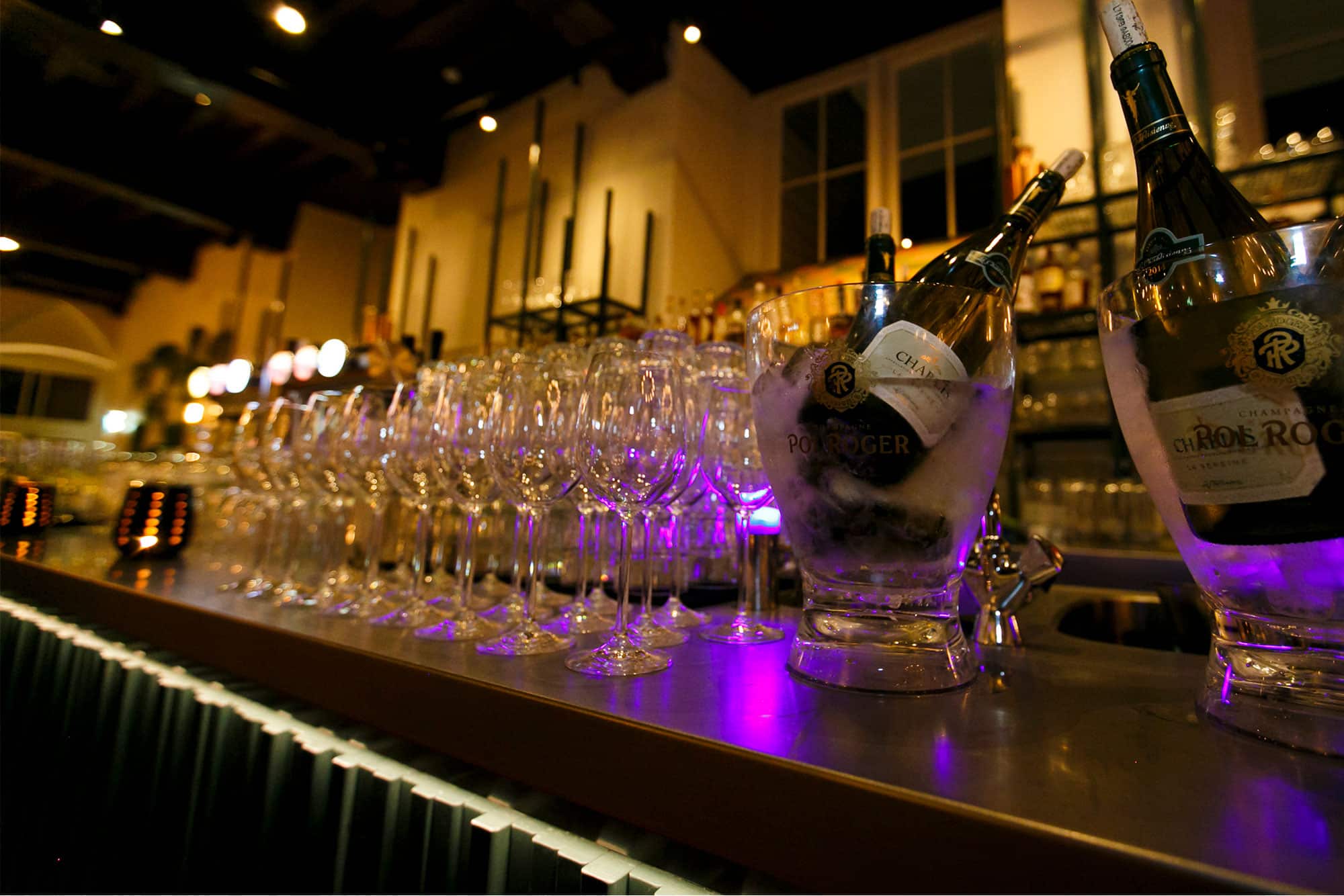 The Grand Cafe and the salon
Company outing
If you're not looking for a private space, the lively Grand Cafe on the first floor is a perfect location for breakfast, lunch or an evening meal during your company outing in Utrecht. You can also enjoy a private lunch with a party of 10 to 20 people in the salon, across from the Grand Cafe.
A tailor-made company outing
Company outing
We'd be happy to discuss the options for a company outing at Stadskasteel Oudaen in Utrecht. Thanks to its unique location, it's easy to combine a visit to our castle with other fun activities in Utrecht. We'll work alongside you to put together a tailor-made company outing. How about a drink on arrival, followed by a guided tour and, to wrap it all up, a delicious dinner? We'll make sure your staff outing in Utrecht is exactly as you want it. Please feel free to contact us to discuss the options.