A stylish location for drinks
Company drinks
Are you looking for a stylish location for your company drinks in Utrecht? Take a look at the options at Stadskasteel Oudaen. It's not just the perfect location for Friday afternoon drinks in Utrecht – it's also the perfect place to combine drinks with a business meeting in one of the four conference halls or a dinner in our restaurant. Contact us to discuss the options, and we'll put together a plan for your company drinks that ticks all your boxes.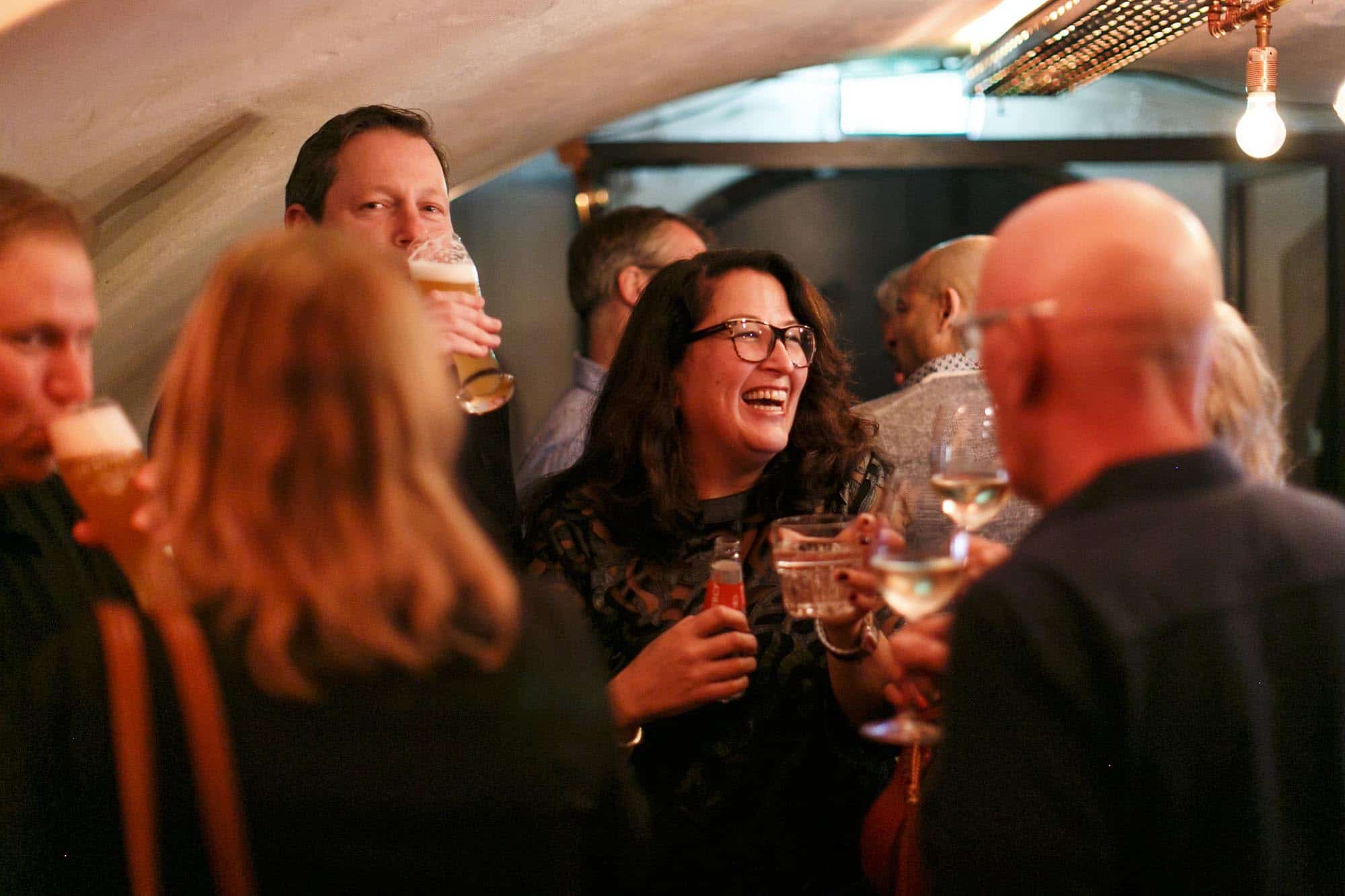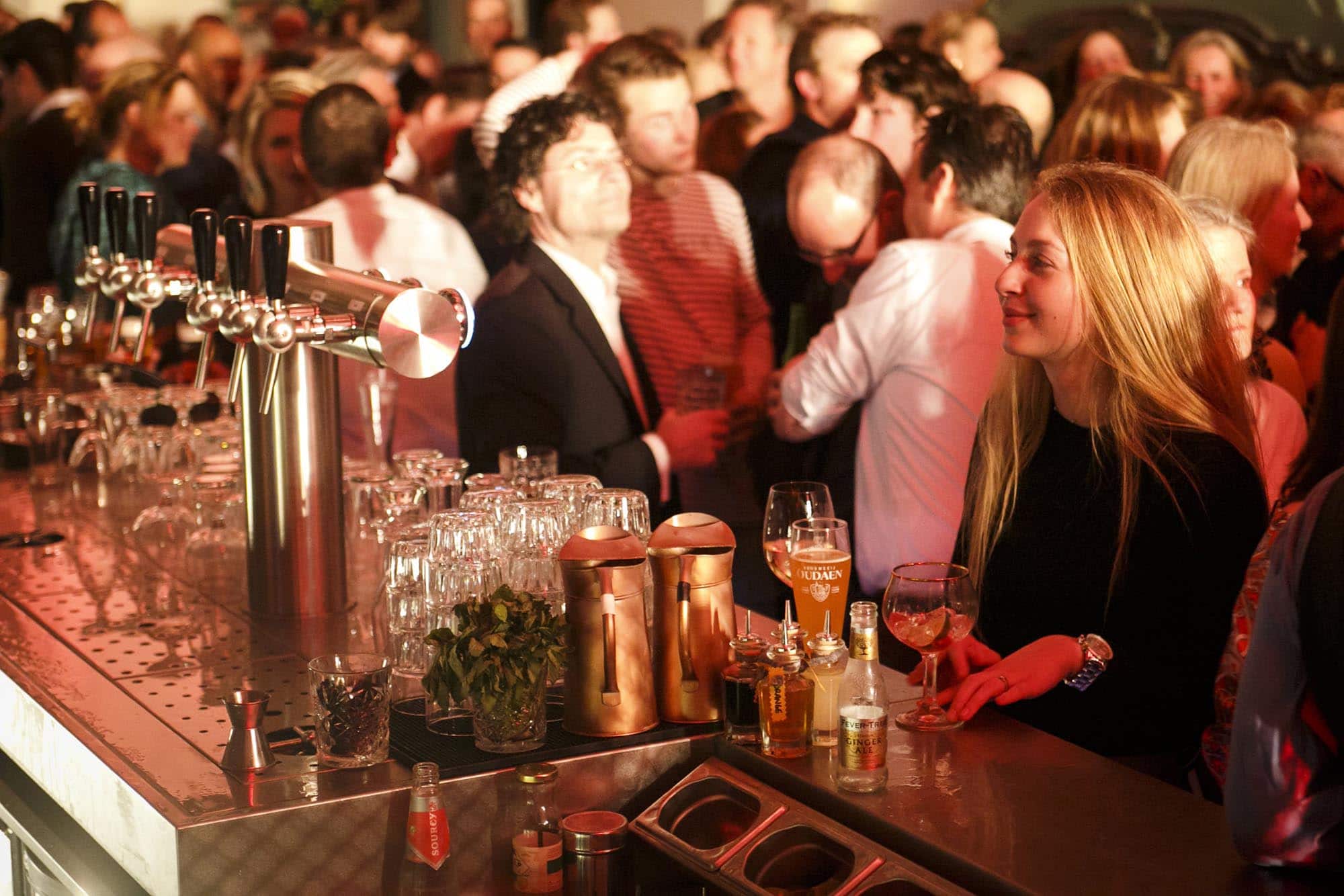 A drink in the Grand Cafe
Company drinks
At the impressive bar of the Grand Cafe on the ground floor, you can enjoy informal drinks with a party of anywhere up to 30 people. This can be a Friday afternoon drinks, drinks after an all-day business conference, prior to a dinner in Restaurant Oudaen or simply for networking – no matter the occasion, the Grand Cafe is a great place to enjoy the delicious craft beer from our brewery with your colleagues.
Company drinks on the terrace
Company drinks
When the weather is nice, it's lovely to be able to have drinks outdoors. Stadskasteel Oudaen offers that option as well. You can watch the city bustle from the terrace of the Grand Cafe, or have your event on the shaded wharf terrace outside the brewery, which can be reserved in its entirety.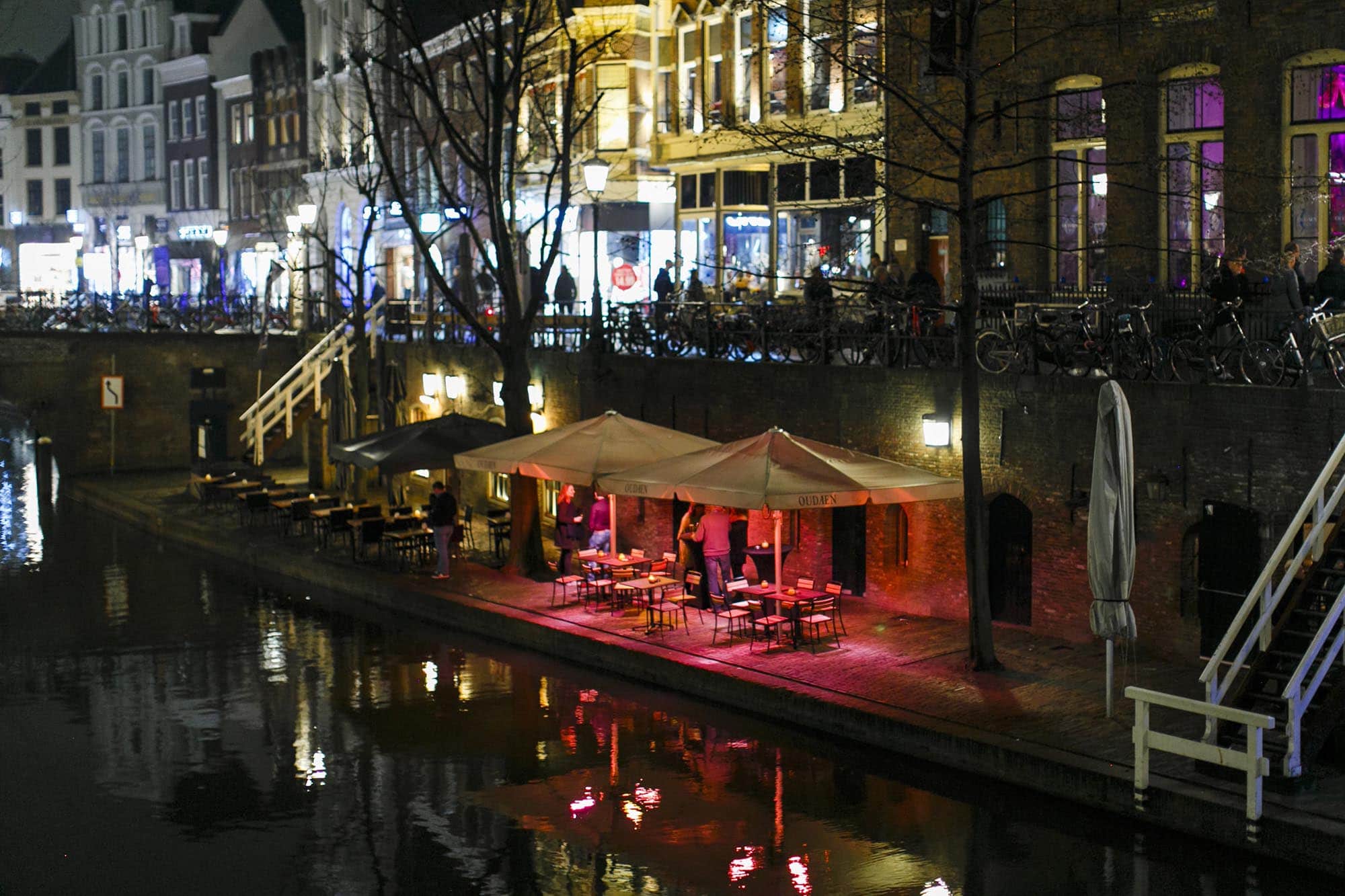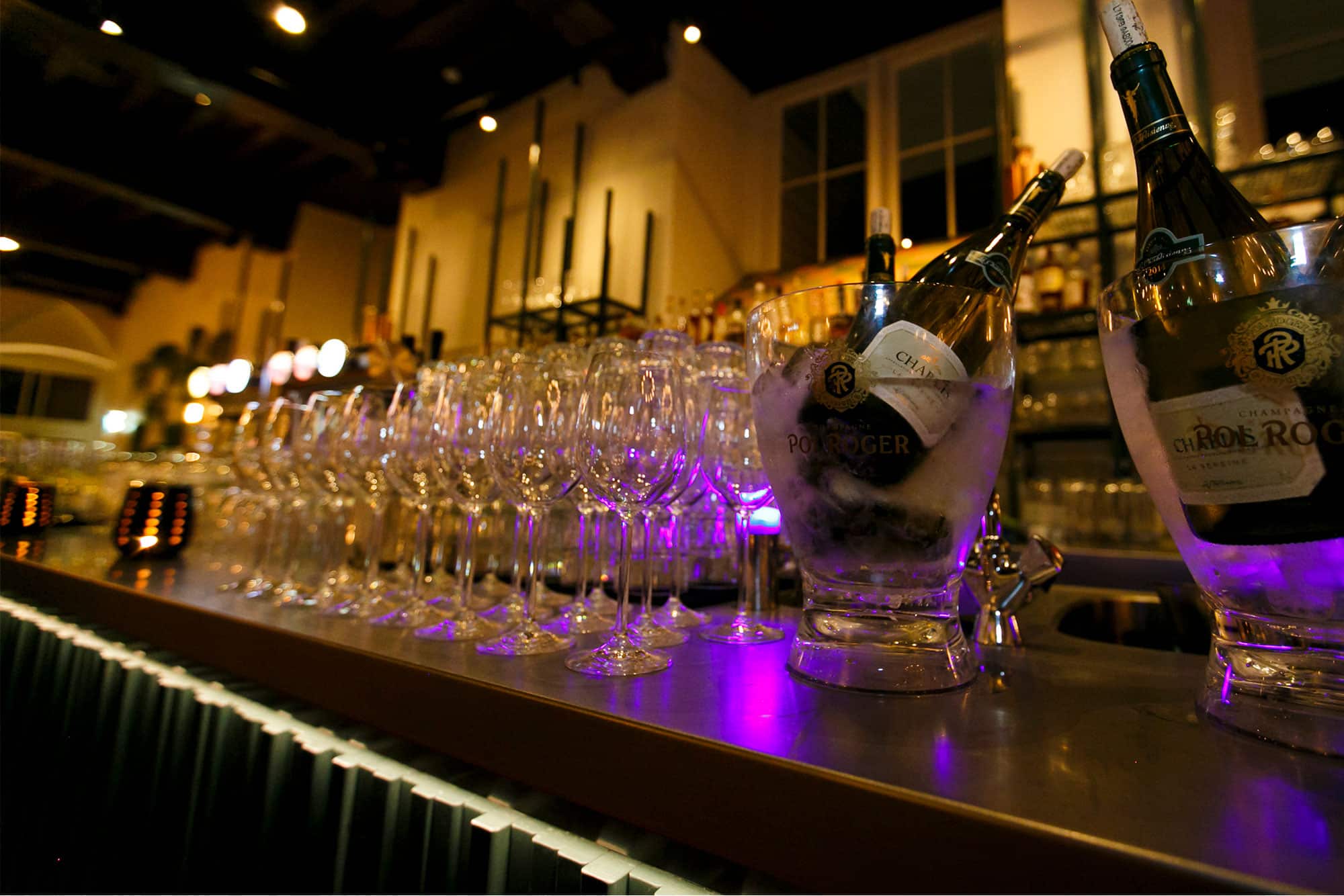 Private drinks
Company drinks
Do you want to organise a private drinks event, a reception or a party for a group of up to 200 guests? Stadskasteel Oudaen has various rooms that are suitable for this, each with their own distinct atmosphere. You can also reserve the restaurant or the salon for a private event.
A toast in the brewery
Company drinks
If you're looking for an original location for company drinks in Utrecht, we can definitely recommend drinks in the brewery. This beer brewery in the wharf cellar of the Stadskasteel can also be hired in its entirety. Here, you can sit amid huge copper kettles and enjoy our home-brewed craft beer. You can also use the outdoor wharf terrace, which runs along the entire length of the property. It's an ideal place for Friday afternoon drinks, or any other occasion to enjoy drinks with your colleagues!
We'll work with you to discuss your requirements and make sure you'll want for nothing during your corporate event. Please feel free to contact us to discuss your requirements and make a booking.